Regular price
Sale price
$10.00 USD
Unit price
per
Sale
Sold out (for now)
Hurry! There aren't many left!
We can't do anything about any cats playing with your balls of yarn, but we can help you keep track of things in your project with these stitch markers. 
This set of 6 markers are shaped to look like a cat curled up and sleeping and has 2 of each color. Slip these ring stitch markers onto your needle and you'll always know where your pattern changes or row starts as you work. 
Each stitch marker is .75 inches wide and will work with any needles that are 8mm or smaller (between size 0 and 11 in US sizes).
Dimensions

Height: .75 in

Width: .8 in
Share
View full details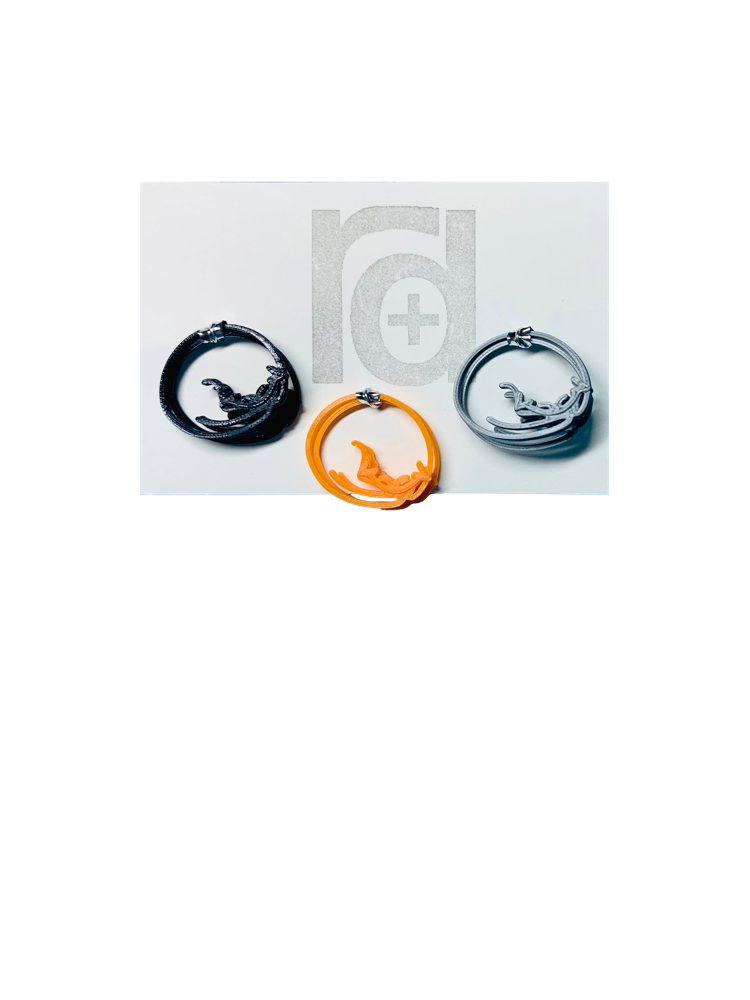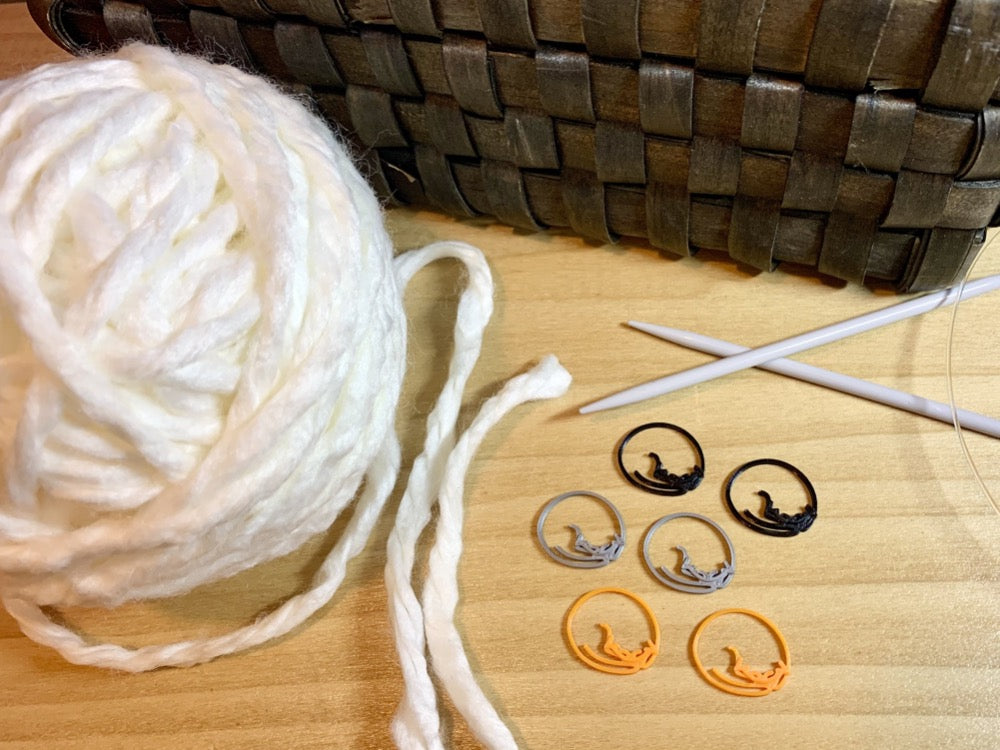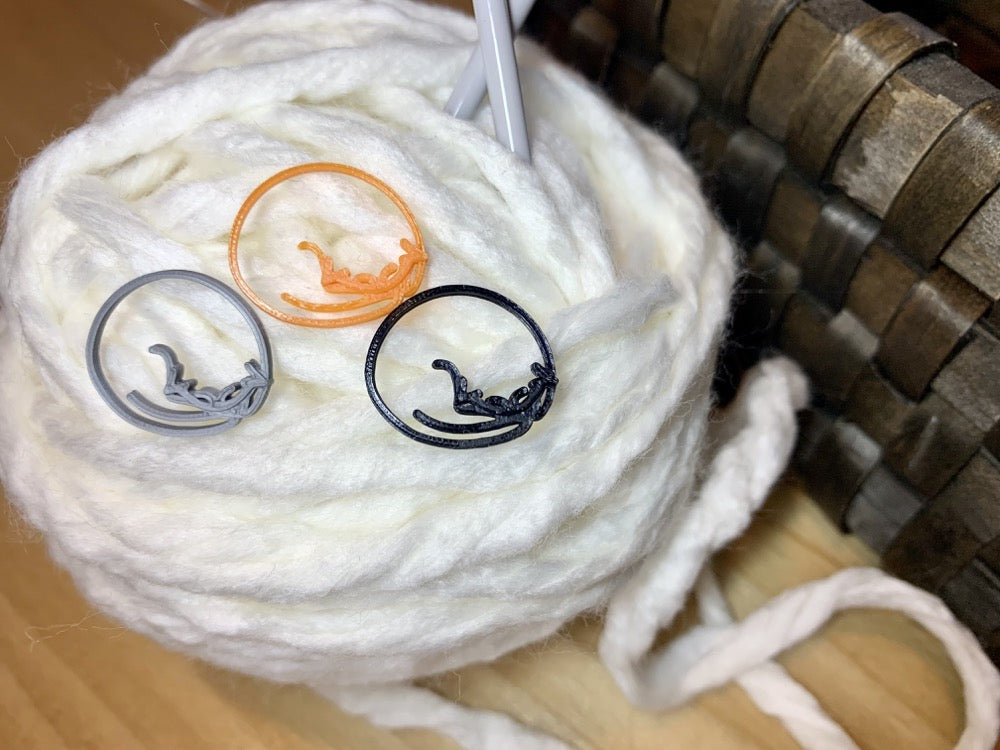 How It's Made

3D printing is a process for forming physical objects from a computer generated model. This method of additive manufacturing is done by successively adding material layer by layer.

The material we use is PLA or polylactic acid. PLA is a biodegradable and bioactive polyester that derives from renewable resources, such as corn starch, cassava roots, or sugarcane.

Because it is made from things that grow, after a long enjoyed life, every piece we print can be broken down again in a commercial composting facility.
Materials and Allergy Info

We have sensitive skin too and want as many people as possible to be able to enjoy what we make. We avoid using the most common skin irritants in the finishings of our jewelry.

We only use nickel-free pieces to complete our jewelry. Our most used earring hook is silver plated and hypoallergenic. Our studs are all stainless steel. Our chains are all stainless steel or plated steel.
Reviews are in!

"People complement me on my earrings all the time! I love telling people that they are made from plants!"

"Extremely lightweight: as a nurse I can wear them all day and forget I have them on."

"Obsessed doesn't begin to describe these... I absolutely LOVE them."

Share your own review below!