Limited Edition Ornament for 2021
Regular price
Sale price
$0.00 USD
Unit price
per
Sale
Sold out (for now)
Out of stock
Who wouldn't want for some winter fun under the Sunnyside Arch? Even better when you can enjoy it from the comfort of your own home!  
This year's limited edition ornament features a small ice skater who will twist and turn through the rink we've created under the iconic Sunnyside Arch. Use a single finger on the underside to guide the skater around that path on the rink. 
This ornament is perfect for your tree, wreath, or hanging anywhere in your home. Don't hesitate though, these ornaments are in limited supply: once they are gone, they are gone forever! We make a new design each year, so make sure to follow us on social media or get on our mailing list to make sure you always get yours first! 
Warning: This is a decoration not a toy. Keep out of reach of children and pets. It includes small parts that could become choking hazards. 
This ornament is also delicate--take care to pack it safely when not in use so that it will be enjoyed for years to come!
See all of our Sunnyside themed designs here.
What's included

Ribbon for Hanging
How It's Made Card
Share
View full details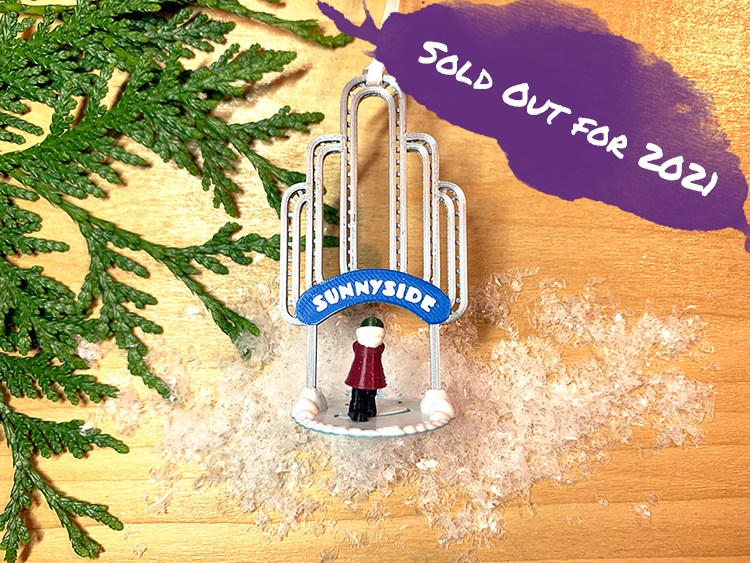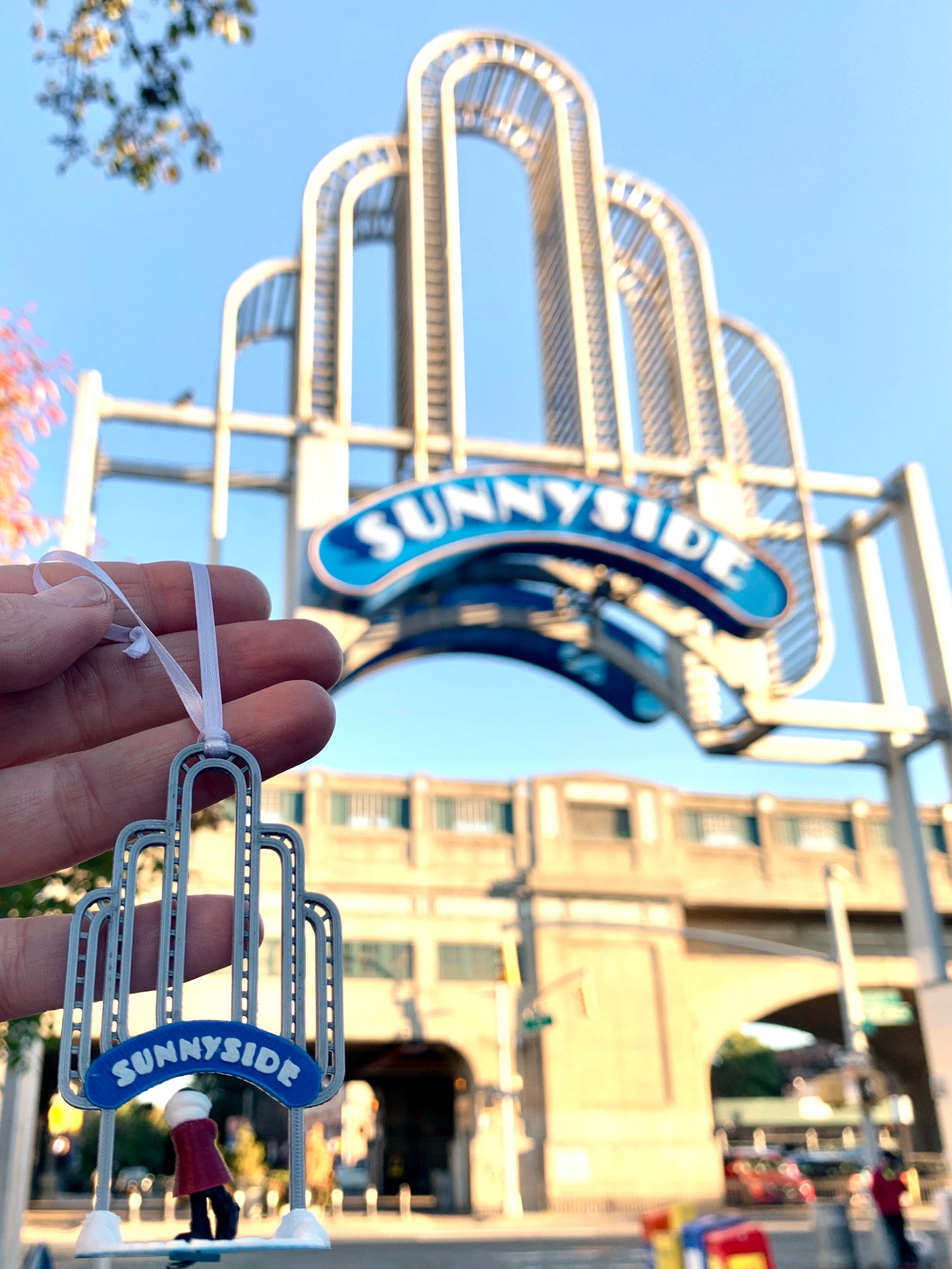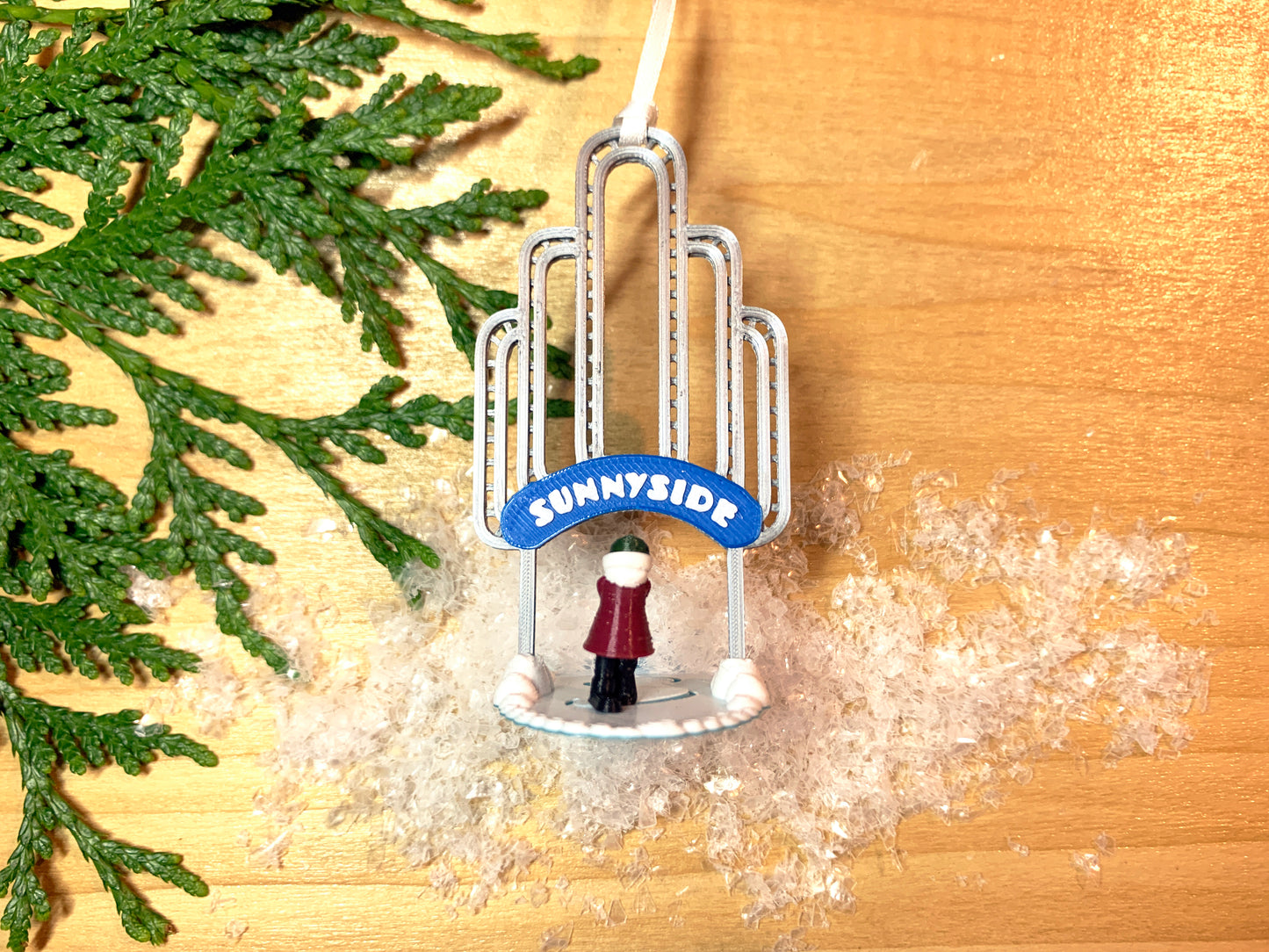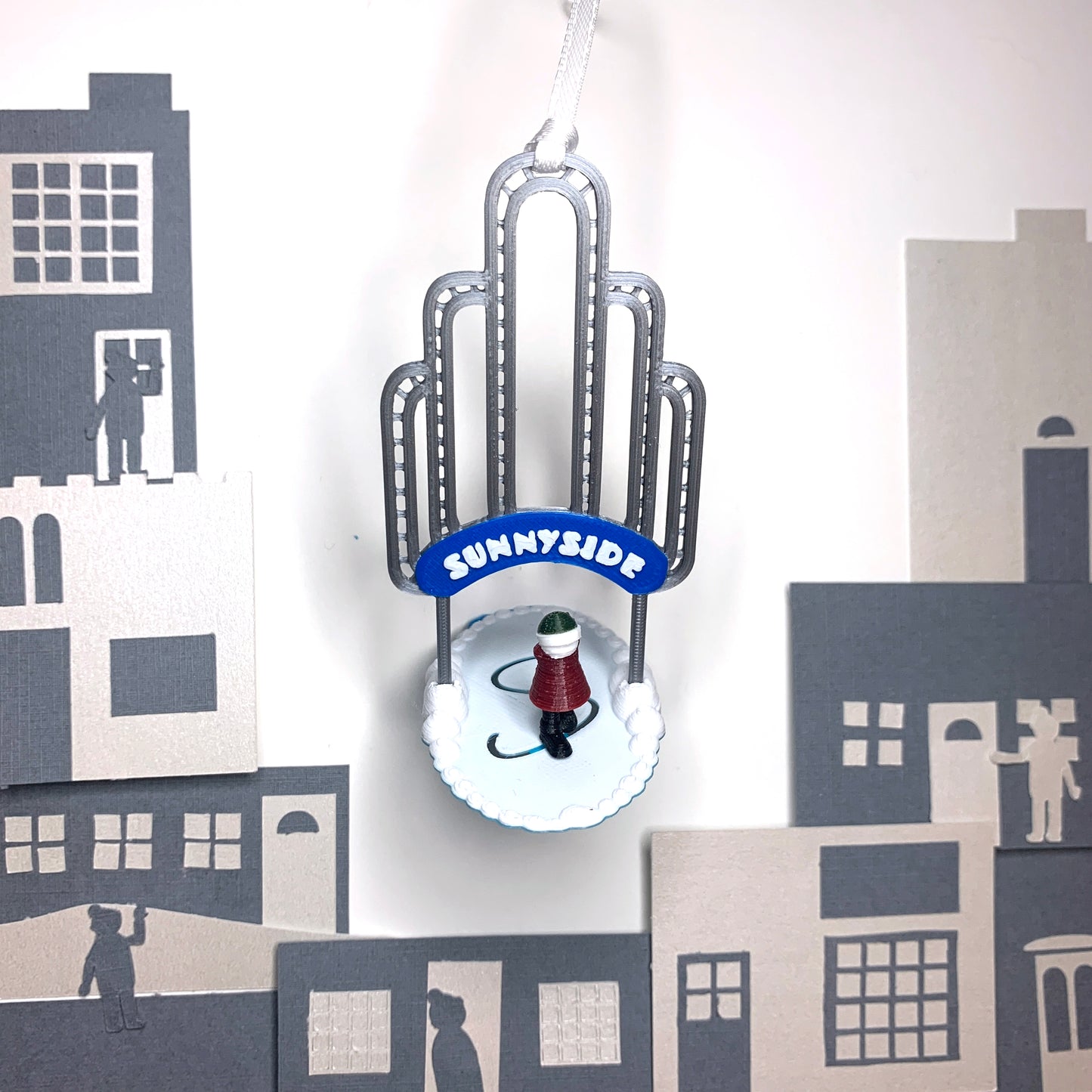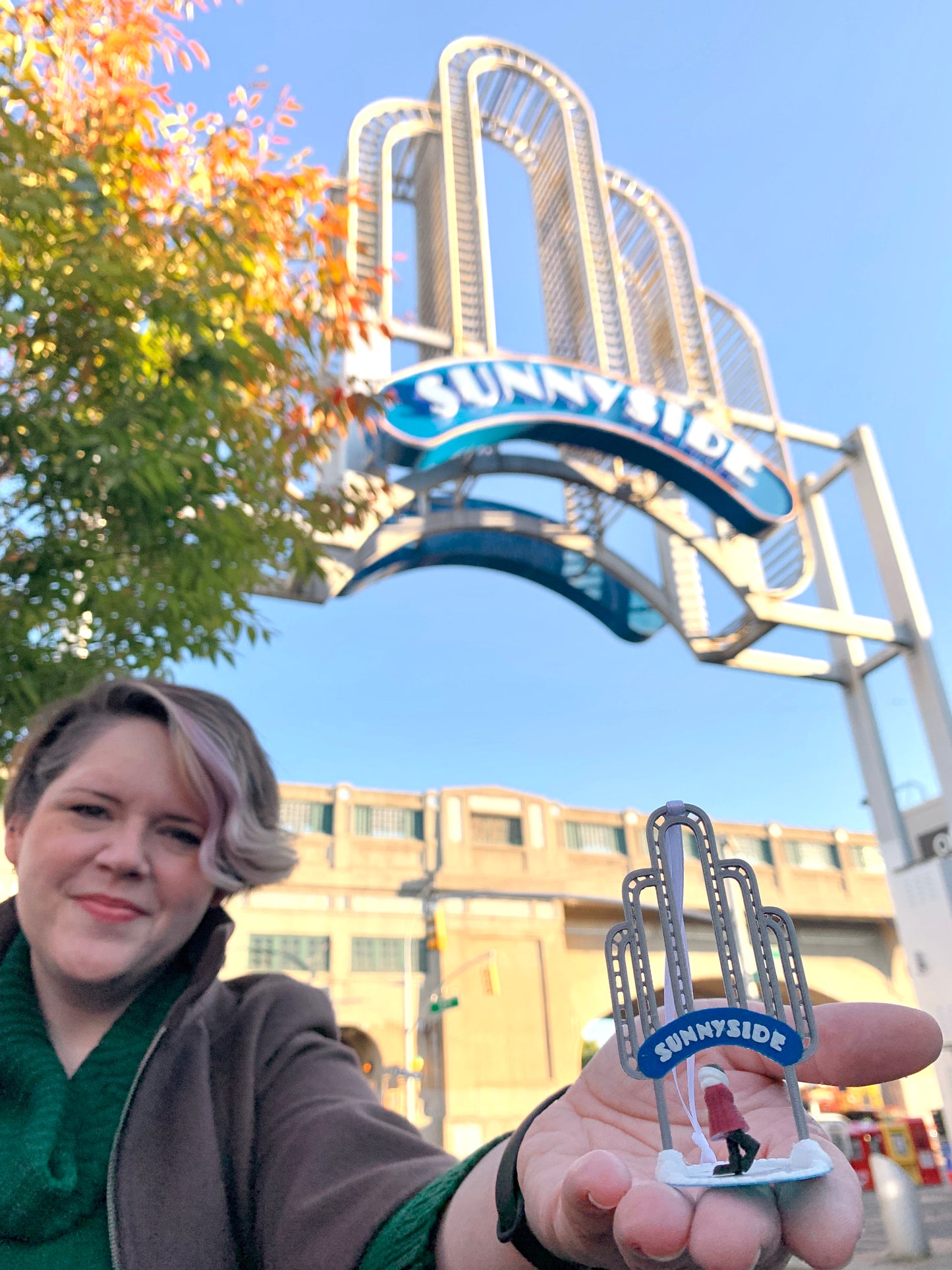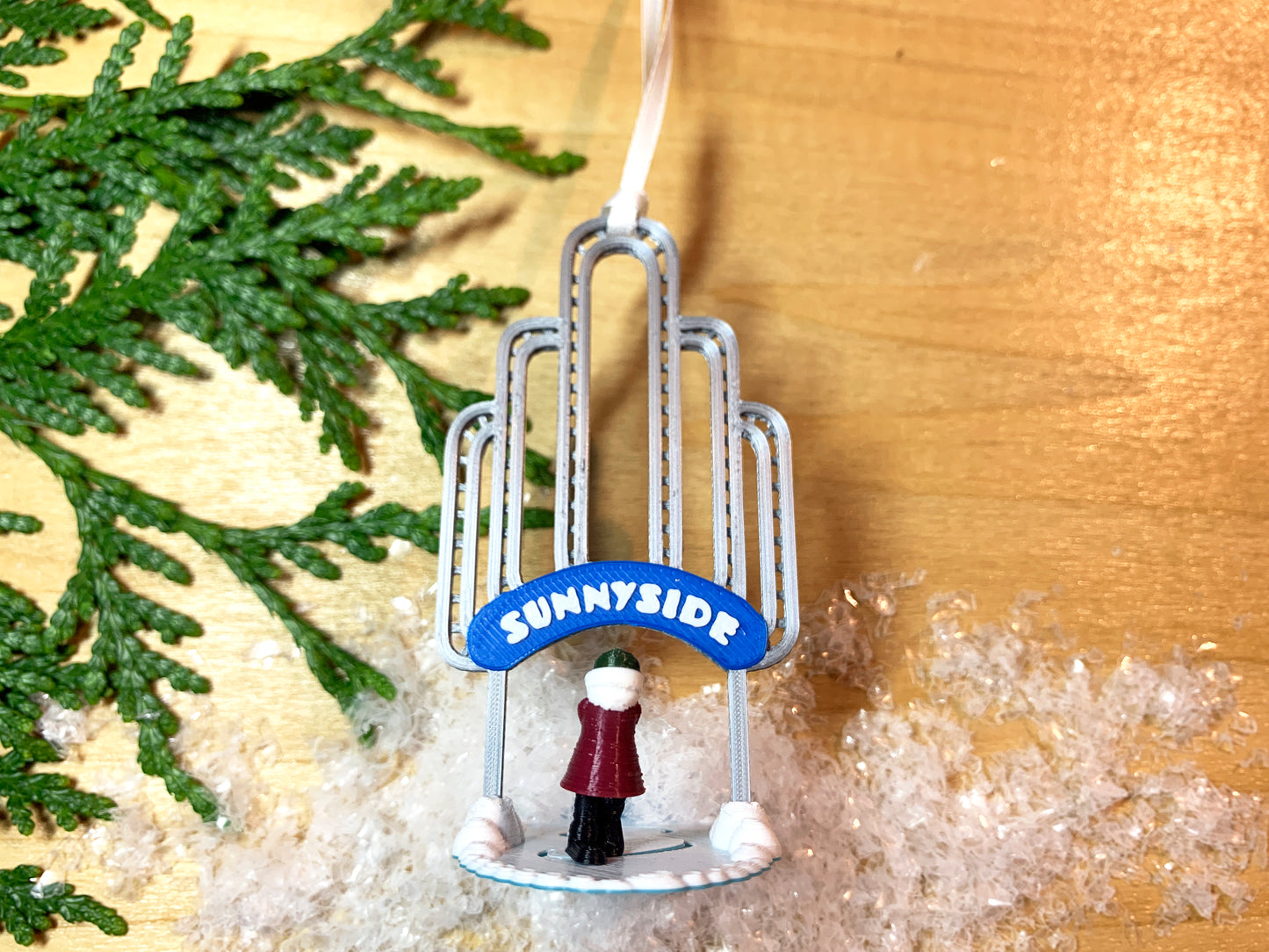 How It's Made

3D printing is a process for forming physical objects from a computer generated model. This method of additive manufacturing is done by successively adding material layer by layer.

The material we use is PLA or polylactic acid. PLA is a biodegradable and bioactive polyester that derives from renewable resources, such as corn starch, cassava roots, or sugarcane.

Because it is made from things that grow, after a long enjoyed life, every piece we print can be broken down again in a commercial composting facility.
Materials and Allergy Info

We have sensitive skin too and want as many people as possible to be able to enjoy what we make. We avoid using the most common skin irritants in the finishings of our jewelry.

We only use nickel-free pieces to complete our jewelry. Our most used earring hook is silver plated and hypoallergenic. Our studs are all stainless steel. Our chains are all stainless steel or plated steel.
Reviews are in!

"People complement me on my earrings all the time! I love telling people that they are made from plants!"

"Extremely lightweight: as a nurse I can wear them all day and forget I have them on."

"Obsessed doesn't begin to describe these... I absolutely LOVE them."

Share your own review below!